About Carol DeBoer-Langworthy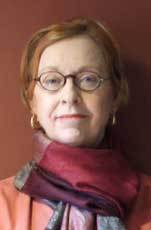 Let's call this an "Autobiography." I was born near Standing Rock in South Dakota, grew up in northern Minnesota, and was educated at Macalester College in St. Paul, Minnesota. After college I lived for two years in (then West) Berlin, returning to St. Paul to work for the St. Paul Pioneer Press as a reporter. Then came work in Egypt, where I taught English as a Foreign Language to graduate students at the American University in Cairo.

After a short sojourn in the Polka Capitol of the World (New Ulm, Minnesota), came work in Denver. This culminated in a master's degree in American history from the University of Denver in 1980. Returning to Minnesota, I worked as a grantswriter, director of public information, and administrator at Macalester and the College of St. Catherine (now St. Catherine University) in St. Paul. For nearly 15 years I lived in beautiful Northfield, Minnesota—the town whose bank Jesse James' gang could not rob.

1994 brought me to Brown University to head up the Women Writers Project. In 1998 I began teaching in the English Department's Nonfiction Writing Program. with a signature course called Lifewriting. I also edit a major journal in the field, Lifewriting Annual: Biographical and Autobiographical Studies. Its online edition will go live in fall 2022. A career highlight was my year as a Fulbright Senior Lecturer at Baskent University in Turkey, 2003-04.
Since discovering Neith Boyce in the first women's history course at the University of Denver in 1974, my life and hers have been intertwined. My master's thesis was a biographical study of Neith; the Ph.D. dissertation became an edition of Neith's autobiography and diaries, later published by the University of New Mexico Press. Now I sojourn in Providence, RI—halfway between Neith Boyce's "papers" at Yale University's Beinecke Rare Book and Manuscript Library and Provincetown, Mass., on the tip of Cape Cod, where Neith lived, on and off, for 40 years and where she died in 1951. This also was the birthplace of the Provincetown Players—otherwise known as Neith's living room—on 15 June, 1915. Neith wrote, directed, and starred in the group's first production, "Constancy," in that living room. She was buried in Petersham, Massachusetts.

Currently I'm incorporating analysis of her writings with an account of her life story for a literary biography. Stay tuned, please.
"Writing Minnesota": A collaborative memoir project postponed
Along with three Brown University students, CDBL is writing her memoirs of growing up in Minnesota. This volume is a patchwork of memories of Minnesota locations experienced by different people at different times. The project was begun with support from the Dean of the College of Brown University.We will finish the project when it's ready to be finished.